Phone: 302-994-0229

Email: info@stmde.com
Our thermal spray shop has plasma and HVOF equipment. We can spray ceramics, wear-resistant coatings, metals, carbide, and many others.
Cylindrical grinding and surface grinding allows us to offer close tolerances
Please think of us for your fabrication needs. At your request, we can make frames, carts, rollers, fixtures, etc.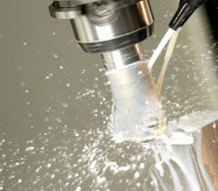 Our machine shop has CNC milling and turning capabilities. We can provide 1 part to 10,000 parts.
WELCOME TO
Standard Technologies & Machine Co.
Standard Technologies & Machine Co. is a respected CNC job shop based in Wilmington, Delaware. Since 1954 we have delivered quality parts and coatings with precision tolerance for a wide range of industries. You can count on our shop to meet your needs quickly and affordably. Our shop services companies in Delaware, Pennsylvania, New Jersey, and Maryland. So please contact us today for our machine shop, coatings, or CNC machining services.
Crafted for Your Needs
You need functional and durable parts for your customers. Earn a reputation for providing premium metal or plastic parts by turning to our machine shop in Wilmington, DE, for your specific needs. Our operation is fully equipped with state-of-the-art machinery that allows us to customize work.
We start by using premium materials that we carefully fabricate into whatever parts you order. We hold ourselves to a high standard, so you can be assured that the parts we make are exceptional. Instead of having to go someplace else for finishing, we save you time and expense by doing the work you require. We can handle grinding and welding in-shop at your request, along with the application of protective coatings.
Attention to detail is an important component of everything we do because we understand the importance of ensuring that parts are ready for you to use when you receive them. Rely on our team to provide you with products and CNC machining services that allow you to do superior work for your customers. Reach out to us for additional details about pricing and turnaround.
A Full-Service Machine Shop in Wilmington, DE